Old Wooden Church of Lahti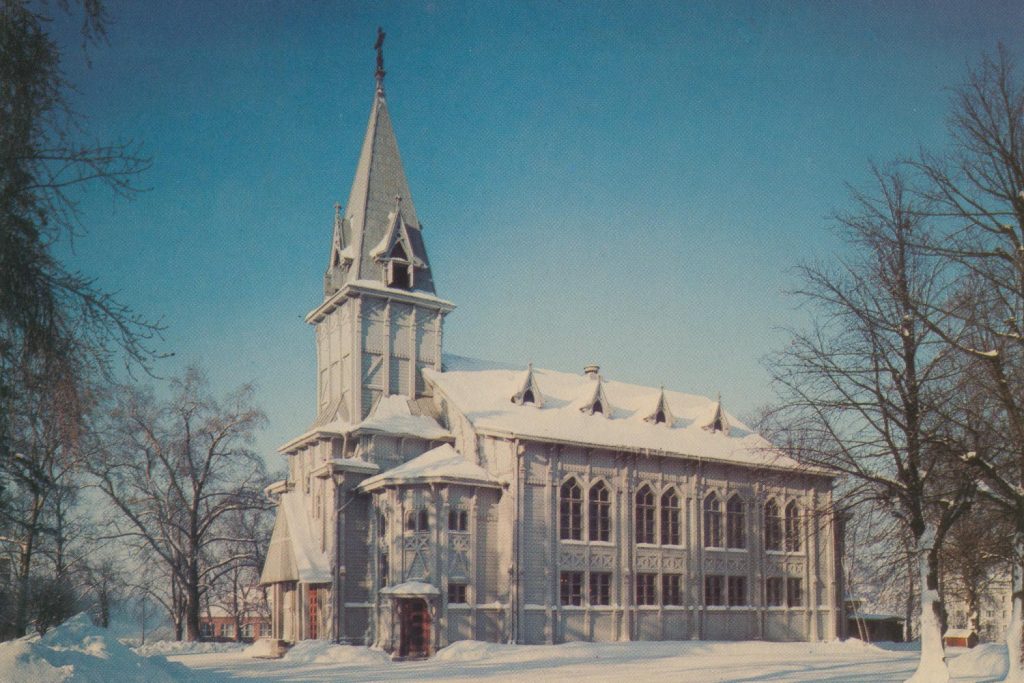 Welcome to study a 3D model of the Old Wooden Church in Lahti!
Based on photographs and drawings, the 3D model of the old wooden church in Lahti has been created by Jani Sinkkonen. The model allows you to explore the carpenter-style exterior of the church, and the altarpieces and stained-glass windows within.