Collections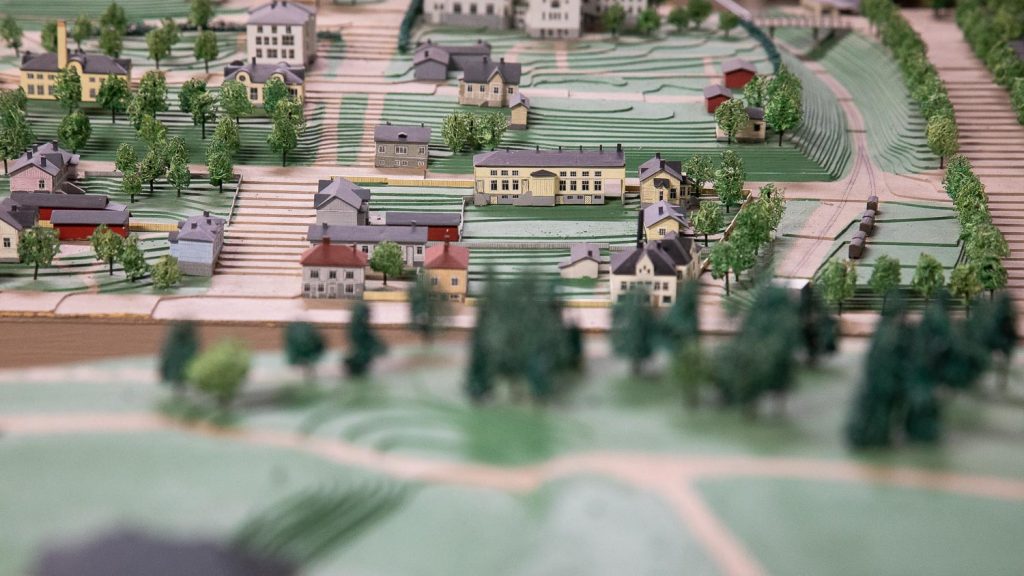 The cultural and historical collection in Lahti consist of some 45,500 objects. The collection contains objects specifically related to the furniture and textile industries in the area. The museum also records the lives of the elderly population currently living in the area through photographs and interview projects.
The Historical Museum is a museum of cultural history that collects and records the culture in Lahti and Päijät-Häme. We accept donations that complement our existing collections.
We are especially interested in objects pertaining to the furniture and textile industries. In addition to the regional dimension, the museum has a special responsibility for recording phenomena related to the life of the elderly population in the area.
The first serious attempt to set up a museum in Lahti took place in 1912, but the war discontinued the project. The matter was re-examined in the 1920s when bricklayer Atle Salmi and teacher Matti Alanko submitted to the Town Council an initiative on the establishment of a museum. The initiative produced the desired result, and the Lahti Museum was established in 1924.

The enthusiasm was great. At the initial phase, the general public was called on through the local newspaper to donate objects to the museum. Collection trips around the province were also arranged. The old Greater Hollola area, i.e. the present province of Päijät-Häme, became the collection area. At the beginning of the 1950s, the museum already had a collection of some 2,300 objects, including furniture, handicraft, work equipment and agricultural objects. Two large special collections obtained in the 1950s – the Vyborg Collection and the Klaus Holma Memorial Collection – doubled the number of objects.

In 1958, the museum received its first post-war exhibition space in a former school building in the Möysä district. An exhibition including ethnographic objects from the museum's collections was created there, and new special collections were also presented. Ten years later, the museum moved to its current premises in the manor building.

The permanent exhibition at the manor included, as was typical for the time, objects covering various themes, such as locally made everyday items, pieces of period furniture and Finnish glassware and glazed earthenware. These themes show that, in addition to local objects, objects related to national cultural history were also widely acquired for the collections.

The growth of the collections petered out at the beginning of the 21st century. As resources were reduced, cooperation between museums and defining more precisely the topics that each museum would acquire  in its collections became more important. The duties of the Lahti Museums include recording phenomena related to the life of the elderly. For example, the most recent study was about the feelings of the older residents of the area regarding the COVID-19 pandemic in the spring of 2020.